Yael Bartana
Bury Our Weapons, Not Our Bodies!


Visual identity and artistic design for an art peformance
Philadelphia Museum of Art, 2018
Collaboration with Gila Kapla


Conceived by Yael Bartana, "Bury Our Weapons, Not Our Bodies!" is a public performance that challenges systems of violence and displacement through a symbolic burial and a call to action. The performance took place in front of the Philadelphia Museum of Art and was the basis of "The Undertakers", Bartana's exhibition from 2019 (Capitain Petzel Gallery, Berlin).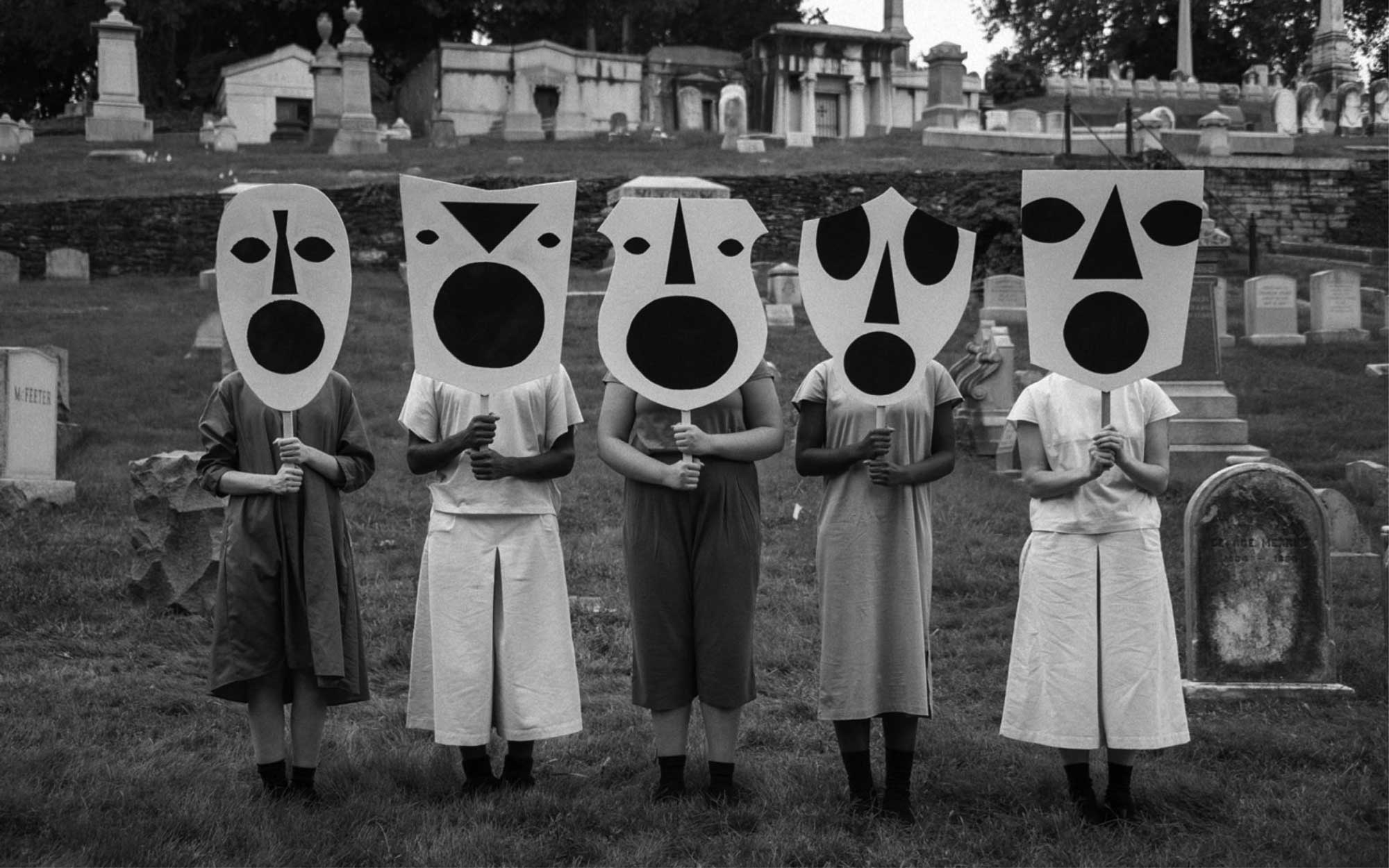 The shield-shaped-masks were designed for the visual identity of Bartana's exhibition in the museum and were used as prominent protest signs during the protest-performance.